SEE WITH THE EYES OF LOVE
The spirit of love is universal as the heartbeat of humanity in its true form. Our new product line The Eyes of Love Collection elicits a calling for the ascension of the collective consciousness toward all beings who share our earthly planet.
Every purchase from our online store supports our vitally important media work for animals around the world, bringing to light the consequential effect of society's fatal impact on the nonhuman species.
An awakening will occur when humanity opens its heart consciousness to perceive all species with the eyes of love. For it is only through love that their lives will be spared and the world will know peace.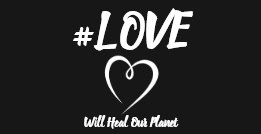 Please follow and like us: