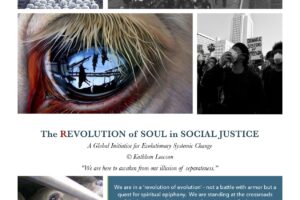 A Critical Turning Point for Humanity We are standing at the crossroads of the human condition, a critical turning point for humanity, which is calling for the genesis of systemic change. A resounding plea for spiritual evolution is reverberating amid our turbulent times, echoing the divine call for humanity to open its' collective heart to…
[Read More...]
".. Rather than merely covering tales of brutality, Cry of the Innocent: The Voices That Can't Speak interprets from the "soul perspective" in an attempt to explore the underlying source of animal abuse and its subsequent disconnection in society. As Lowson has stated: "The power of respect will change our world" – respect for ourselves and respect for life." - National Geographic
"Much respect to the filmmakers. Think of the impact the documentary "Blackfish" had on SeaWorld. This film is an effective way to open the eyes of the world. Thank you." - H.C."
"This film is not graphic, but it will touch your soul as not experienced before in animal rights activism." - Anti-Fur Society International
"A documentary unlike any about cruelty to animals." - M.P.
"This is an amazing film. Very powerful and not graphic. - M.D.O.
"Thank you for a powerful film! You are already making an impact and will be a tremendous benefit to our precious animals and ultimately to us human beings." - Maia Kincaid, Ph.D., The Sedona Telepathic School for Animal Communication
"I'm moved to tears by your incisive images and commentary... hauntingly beautiful..." - Dr. Shenita Etwaroo
"Thank you Kathleen for sharing this heart-wrenching story. I salute you for your courage in what must have been an enormous emotional effort to produce this film." - T.B. "Wildlife Tracks" and "ECO-ED" - Mtubatuba, KZN, RSA
Our custom-designed store aligns with our humanitarian mission to awaken the collective consciousness and inspire change. Every purchase supports our vitally important work around the globe through the power of film to reach the masses and evolve humanity. The energy of soul inextricably connects us all. An awakening will occur when humanity opens its heart consciousness to see all life with the eyes of love.